Consultation
Ozark Fire Sprinkler is unique in our consultation process. We don't just say how we are going to design the system and what should be done; we listen to what clients want. Our ability to help clients understand which fire sprinkler system meets their needs allow us to keep costs to our clients down and makes for a smoother construction process.
Our preconstruction assistance can help develop a clear scope for a job and help designate which fire sprinkler system is the proper system for a given project.
We assist in developing budgets.
Code analysis
Occupancy and storage classifications
Design criteria
Water flow analysis
Engineering & Design
Great projects start with great ideas and even better design. Ozark Fire Sprinkler utilizes the latest in fire sprinkler design software to design systems that fit with other trades and best compliments each buildings design.
Our three dimensional (3D) and BIM Technology capabilities allow us virtually walk thru, analyze, coordinate a building before it is ever built. This cutting edge technology and the knowledge of how to best utilize it makes Ozark Fire Sprinkler one of the leading fire sprinkler design firms in the Midwest.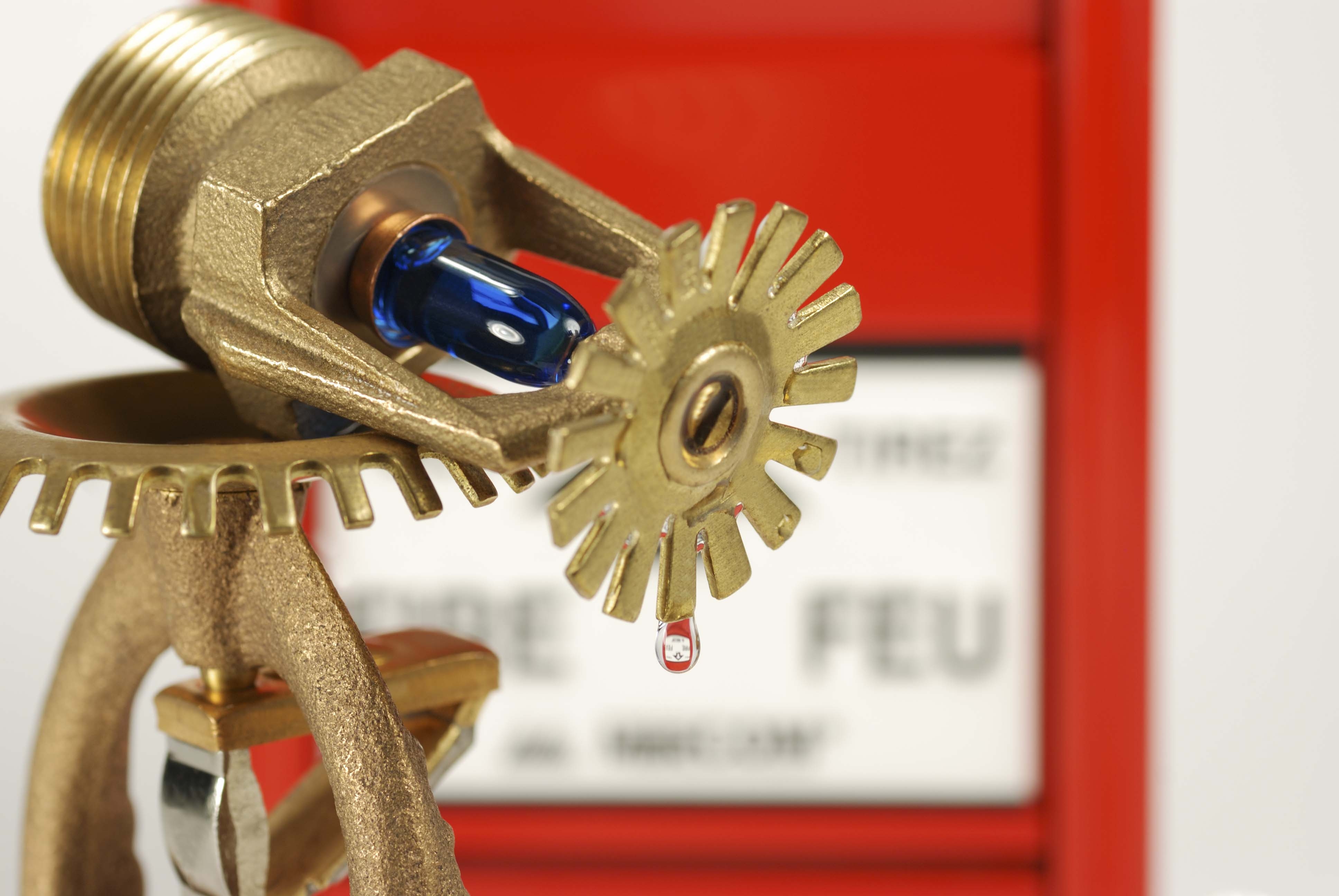 Installation
Ozark Fire Sprinkler has installed new fire sprinkler systems in almost every application imaginable. Whether it's a high rise hospital, industrial plant, warehouse, apartment complexes, or existing buildings, we have the experience, staff and ability to install your system on time and on budget.
Ozark Fire Sprinkler works with the architects, engineers, contractors and owners to ensure the systems not only protect the lives and property but also fit with the architecture and aesthetics of the building.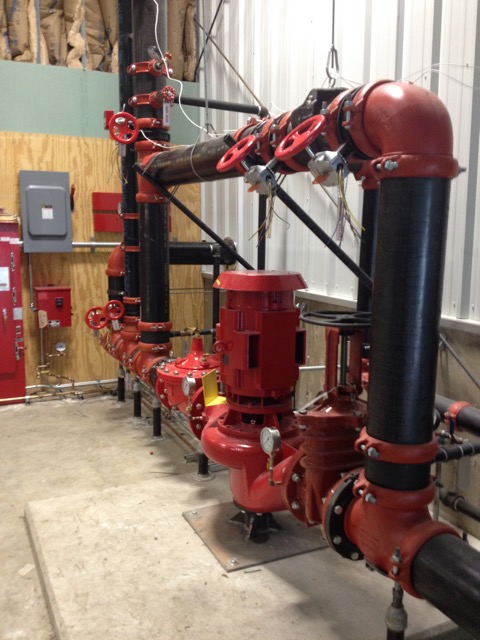 Fabrication
Superior customer service cannot be achieved without being able to be prompt and fast. Ozark Fire Sprinkler operates our own fully stocked fabrication facility. Having our fabrication in house allows for shorter turn around times, deliveries when we want them and a more seamless job process for our clients.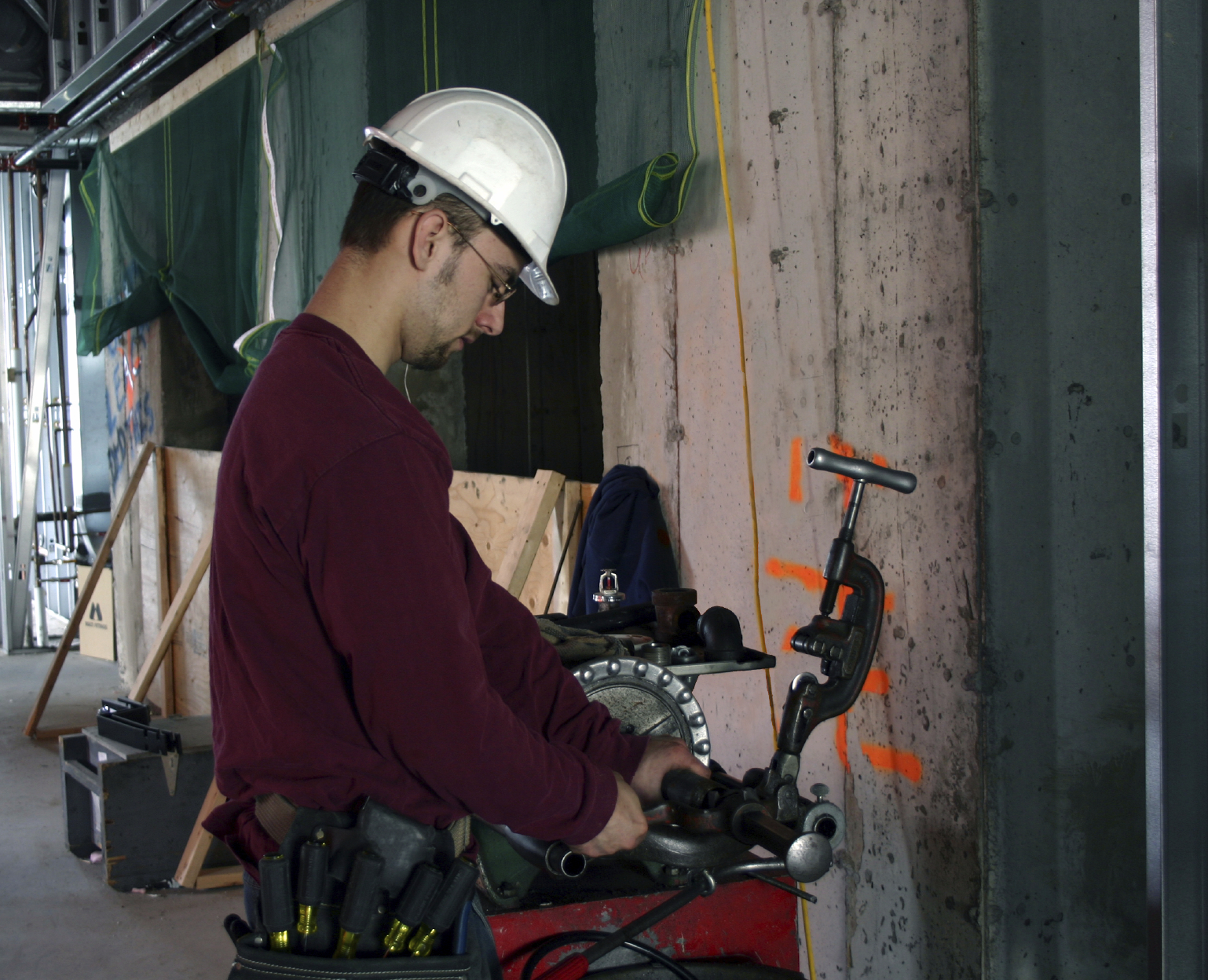 Inspection and Testing
Sprinkler systems will protect lives and property but only if they are properly maintained, inspected, and in good working condition. Ozark Fire Sprinkler can help make sure your systems are working properly. Ozark Fire Sprinkler offers service contracts for all sprinkler systems, fire pumps, backflow preventers, emergency lights and extinguishers.
Ozark Fire Sprinkler will provide inspections with the latest NFPA requirements and will provide timely electronic documentation of your systems inspection.

Service, Maintenance and Repair
Emergencies happen. If your sprinkler system has an emergency or any other problem, Ozark Fire Sprinkler should be your first call. Our sprinkler technicians are equipped with fully stocked service vehicles that are ready to respond to any emergency. We will have your system back up and protecting your facility in no time.
If your emergency happens to be during off hours, it is no problem. Ozark Fire Sprinkler has an 24 HR Emergency Dispatch to route technicians to your building at even the most inconvenient of times.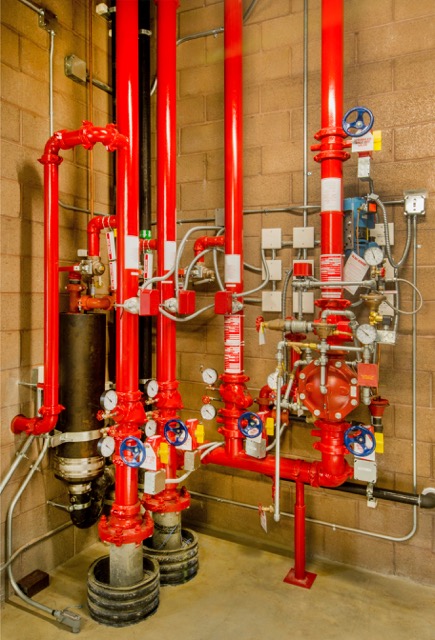 Underground Fireline
Underground fireline is the start of any fire protection system as it supplies water to the fire sprinkler systems protecting your facility. It is critical that your staff knows that you trust Ozark Fire Sprinkler with taking care of your underground fireline so they know exactly who to call in the event of an emergency.
Our services for Underground Fireline include:
Emergency Fireline Service
Fireline Repair
Fireline Design & Installation
Underground & Exposed Piping Flow
Tests (5-year intervals)
Fire Hydrant Testing
When you experience an underground fireline break, response is crucial in limiting the damage to a property, which is exactly what you'll get when you call us. Ozark Fire Sprinkler can take care of all of your Underground Fireline needs, small or large. Rest easy knowing that you have found your solution for fire protection from start to service.
Corrosion Solutions
One of the most common issues with sprinkler systems is corrosion. Whether the sprinkler systems are wet, dry, or pre-action, we have seen corrosion in all types of systems. Replacing sprinkler systems in existing buildings can be very costly and disruptive. Ozark Fire Sprinkler can provide solutions to prevent, mitigate, and treat corrosion in sprinkler systems. Email us to ask about the many options available.